Goodyear Philippines Launches Assurance DuraPlus 2
04 Jun 19
Goodyear Philippines Launches Assurance DuraPlus 2:
Maximize and push the limits of distance and durability
The latest innovation of Assurance DuraPlus 2 is compacted with
TredLife Technology for amplified durability and comfort experience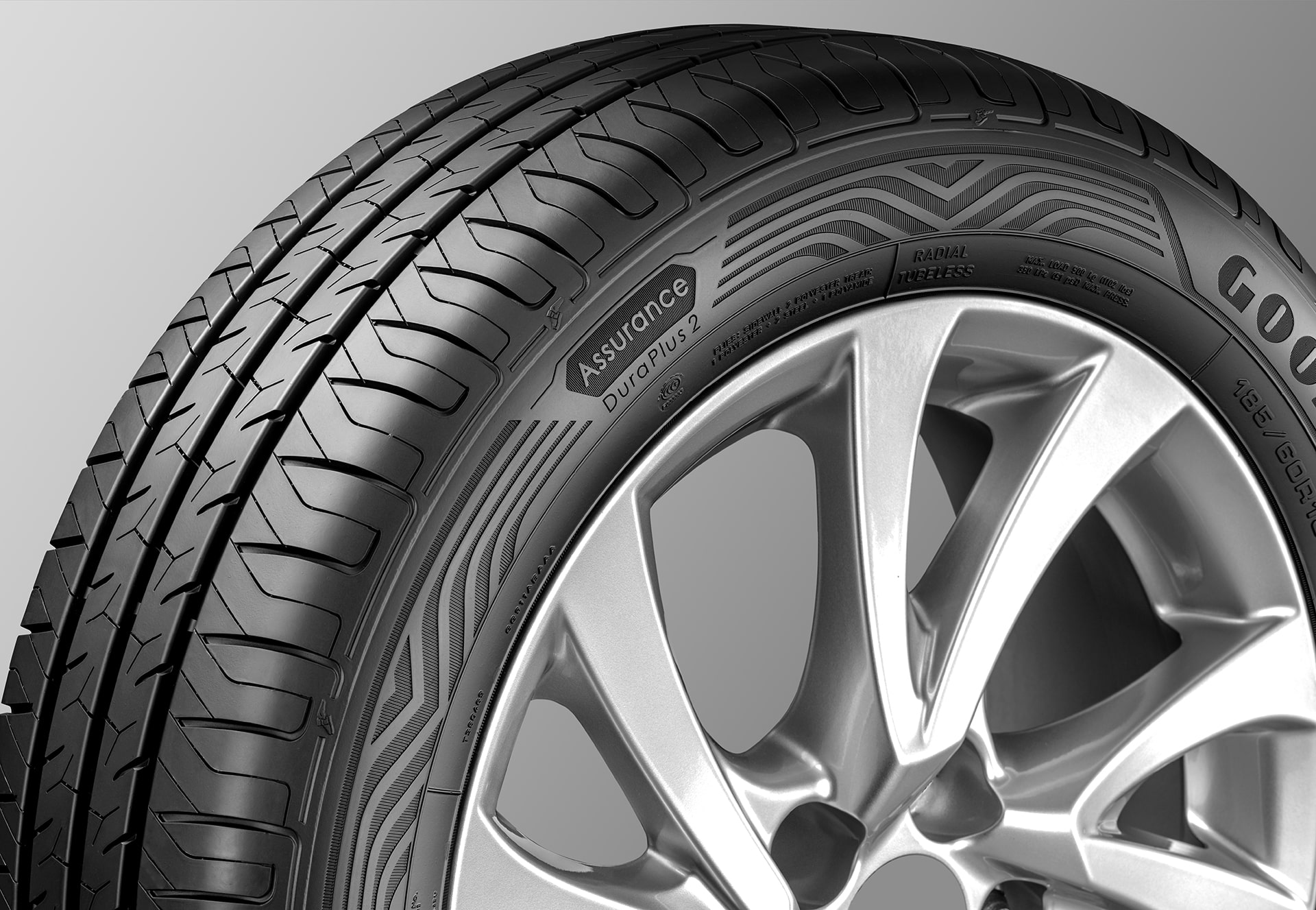 Manila, Philippines, June 4, 2019 – Goodyear Philippines today announced the official launch of its Assurance DuraPlus 2, designed for small-to-mid-sized passenger vehicles to further meet the upgraded needs of value-conscious consumers. The latest offering features a strengthened TredLife Technology that is optimized for longer mileage with durability and quiet performance, aiming to further empower drivers with the FREEDOM TO GO FURTHER.
Following the success of the Assurance DuraPlus, which is known for its balanced offering of mileage and safety, the Assurance DuraPlus 2 gives consumers more freedom to explore with its upgraded TredLife Technology benefits, including better mileage performance of up to 110,000 km1, robust sidewall and reduced noise performance.
Assurance DuraPlus 2 is built for a quiet driving experience that delivers better comfort performance, as its new tread pattern design and construction minimizes the interior noise throughout tire life. In addition, the highly durable sidewall further increases tire robustness to resist sidewall impacts. With its new features and benefits, Assurance DuraPlus 2 connects drivers and passengers to the road confidently anywhere they go.
Alex Ng, Goodyear Market Director for the Philippines, Singapore, Taiwan, Hong Kong and Distributor Markets stated, "There is a huge opportunity for the Philippines in the small- to mid-sized passenger market segment, and we are ready to serve this segment with the launch of the New Assurance DuraPlus 2. Its predecessor, the Assurance DuraPlus, was widely accepted with its launch last 2015 appealing to drivers who are value durability and long mileage.
"The same thing goes with the New Assurance DuraPlus 2, but much more improved which will undoubtedly empower our customers the freedom to go further with more mileage, improved durability and quiet performance." Ng added.
Through upgraded developments, the advanced Assurance DuraPlus 2 demonstrates furtherance in three key performing aspects:
TredLife Technology: The new TredLife Technology highlights an enhanced tread design and compound that allows consumers to drive up to 110,000 km1.
Innovative Tread and Cavity Design: The new symmetric tread pattern is designed with a wider cavity shape and narrower grooves, increasing wearable rubber volume and the highest flexibility to rotate the tires.
Re-formulated long-lasting compound: Assurance DuraPlus 2's re-formulated compound improves tires' tensile strength and wear resistance to further ensure high mileage performance.
Upgraded Cavity Shape: The tire's enhanced cavity shape enables a more balanced footprint to maintain a larger contact patch and to reduce contact pressure.
Enhanced Sidewall Durability: The product features construction with a minimum of two layers of construction and improved sidewall material to increase resistance sidewall impacts and environmental factors.
Reduced Noise: The new tread pattern design is combined with noise-damping rubber layers to minimize noise, assuring a quiet ride experience.
Available in 14 to 15 RIM diameters, and in multiple sizes for a wide range of small- to mid-sized passenger vehicles, the Goodyear Assurance DuraPlus 2 is the right tire to turn to for outstanding mileage and durability.
| Rim Size | Tire Size | Speed Index |
| --- | --- | --- |
| 14″ | 165/55R14 | 72H |
| | 165/65R14 | 83H |
| | 175/65R14 | 82H |
| | 175/70R14 | 84H |
| | 185/60R14 | 82H |
| | 185/65R14 | 86H |
| | 185/70R14 | 88H |
| | 195/70R14 | 91H |
| 15″ | 175/50R15 | 75H |
| | 175/65R15 | 84H |
¹ Tire mileage projection as tested by Goodyear Testing Division in size 185/65R14 and 205/55R16 on roads in Thailand and actual mileage may vary due to type of terrain, quality of roads, vehicle, tire pressure and maintenance, climate, driving styles, usage patterns, etc.