7 Simple Tire Tips for Safer Driving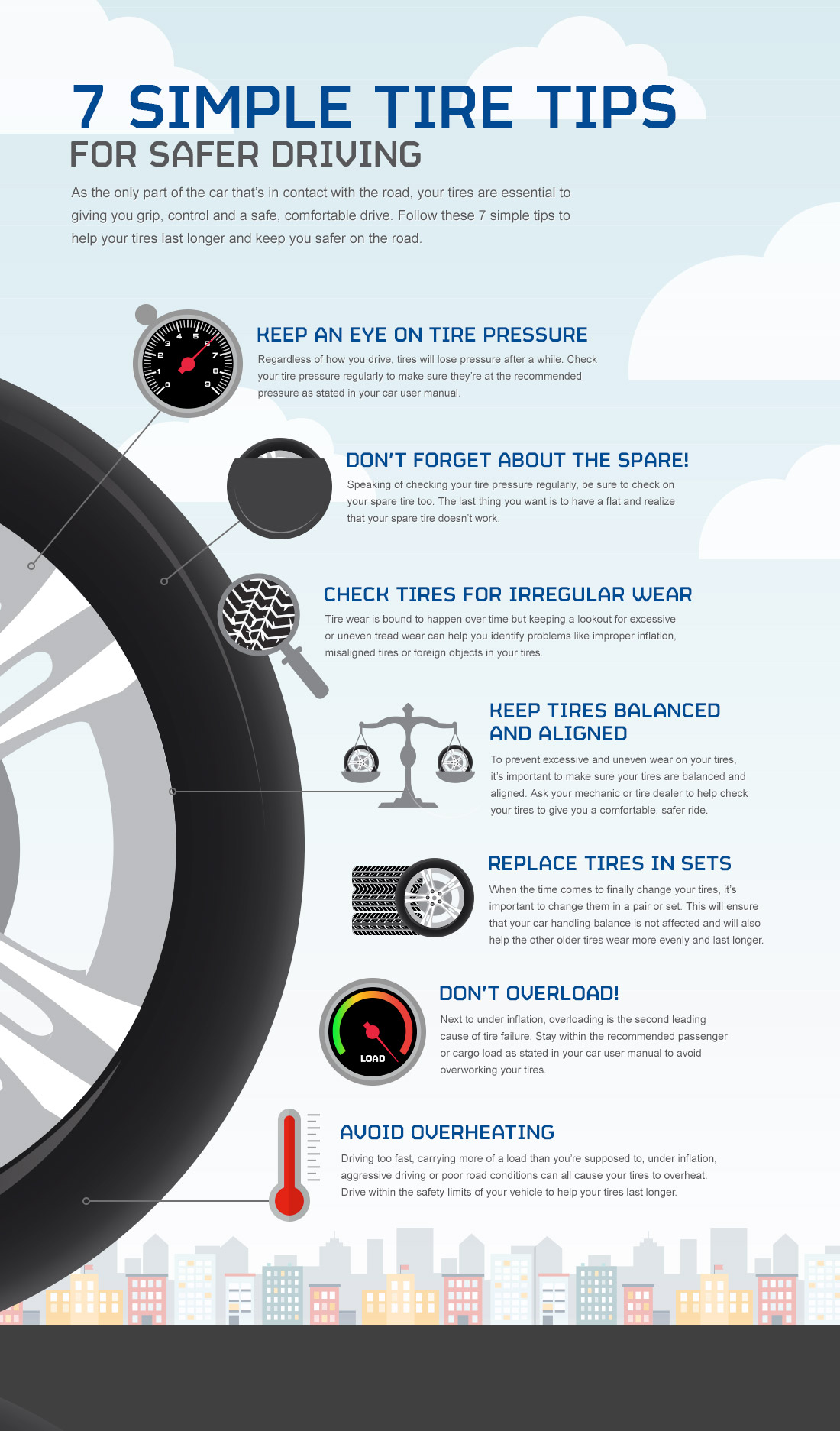 Related Articles
Keep safe on wet roads with these simple safety tips.
Driving emergencies can happen at any time and when they do, it's best to know what to do. Here are 6 common road emergencies and how to handle them safely.
Prolong your tire life with a few tips on proper tire inspections and repairs.