Goodyear Assurance DuraPlus 2
The Assurance DuraPlus 2 is designed with TredLife Technology to deliver extensive mileage performance and a highly durable sidewall design to increase resistance against sidewall impacts and potholes.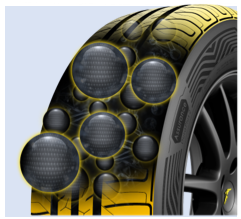 Mileage Performance
The sipe angles, width and depth of a new symmetrical tread pattern are tuned to minimize irregular wear with more carbon black and additive added to improve tensile strength and wear resistance to ensure high mileage performance.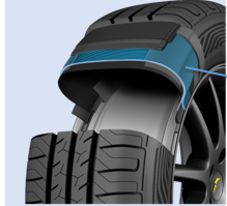 Durability Performance
The tire is strengthened with a minimum of 2-ply construction against sidewall impacts and potholes.
Quiet Performance
The additional rubber strips between the ply and the liner reduces tire noise.
| Rim | Size | CAR FITMENTS |
| --- | --- | --- |
| 14" | 165/55R14 | Hyundai i10 |
| | 165/65R14 | Hyundai Grand i10, Mitsubishi Mirage, Suzuki Celerio, Chevrolet Spark |
| | 175/65R14 | Toyota Wigo, Toyota Vios, Honda Brio, Kia Picanto |
| | 175/70R14 | Hyundai Reina, Hyundai Accent, Chevrolet Sail, Kia Rio, Kia Soluto, Volkswagen Santana |
| | 185/60R14 | Chevrolet Aveo, Honda City, Toyota Vios |
| | 185/65R14 | Nissan Sentra, Ford Lynx, Suzuki Ertiga |
| | 185/70R14 | Toyota Avanza, Toyota Corolla, Nissan Almera |
| | 195/70R14 | Toyota Revo |
| 15" | 175/50R15 | Honda City, Honda Jazz, Kia Picanto |
| | 175/65R15 | Honda City, Honda Jazz |