9 TIPS TO PREPARE YOUR CAR FOR A ROAD TRIP
Your bags are packed. Your itinerary is set. But how ready is your car for the long journey on the road? Here are some pointers on preparing your car to ensure that you stay safe on your epic adventure.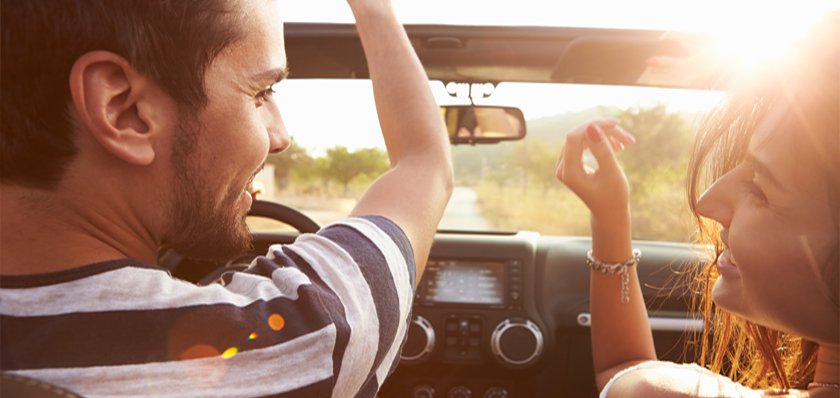 1 INSPECT YOUR TIRE TREAD
The tread provides traction and also helps to channel water away from your tire so that it can stay in contact with the road when it rains. If your tire treads are worn down, you could lose control of your vehicles, especially when the road is wet. Here's how you can check your tire's tread depth!.
2 ALIGN AND BALANCE YOUR TIRES
If your tires' tread wear is uneven, they may not be aligned properly and at high speeds a tiny imbalance in weight can easily become a major issue. Take the time to balance or rotate your tires to keep your trip going smoothly.
3 CARRY A ROADSIDE SURVIVAL KIT
This includes a spare mobile phone and rechargeable battery pack, emergency tools (e.g. flashlight, screwdrivers, pliers, and an adjustable spanner), and a spare tire. You can also pack flares, medical kits, fire extinguishers and a reflective warning triangle to be prepared for any worst-case scenarios.
4 LEARN HOW TO FIX A FLAT TIRE
It's great to have that spare tire in your trunk, but you better know how to change it! Make sure you can have the proper equipment such as jack and cranking mechanism, as well as a tire wrench.
5 CHECK ALL YOUR CAR'S FLUIDS
Inspect your oil, coolant and brake fluid and windscreen wash levels beforehand so you don't have to make any emergency stops for servicing along the way. Also, keep an eye on your clutch and power steering fluid, if any.
6 MAKE SURE ALL THE LIGHTS AND SIGNALS WORK
Turn on each light and signal and see if they work. Tip: it'll be much easier and faster to have a friend check the lights while you turn them on. Also, ensure that your car's service light is off, otherwise you should fix the problem before your trip.
7 WASH YOUR CAR
Or, at the very least wash the windows so you have the best visibility possible. You may also want to change your wiper blades if they're getting worn down, especially if they leave smears on your window when they swish back and forth.
8 CHECK YOUR BATTERY
The last thing you need is your battery giving out on you midway. Remember, it's easier (and cheaper!) to check and replace your battery and damaged cables beforehand than it is to call a tow truck and buy a new battery because your car broke down.
9 GO FOR A TUNE-UP
If it's been a couple of years since your last tune-up, you might want to have one done before the trip. It usually includes replacing worn spark plugs, and may make an engine easier to start, improve fuel economy, lower emissions and restore lost power.